0 European Championships at Capri Island
by

Team Racing-Yachts.com

04-10-2019
Your vote is:
0.00 of 0 votes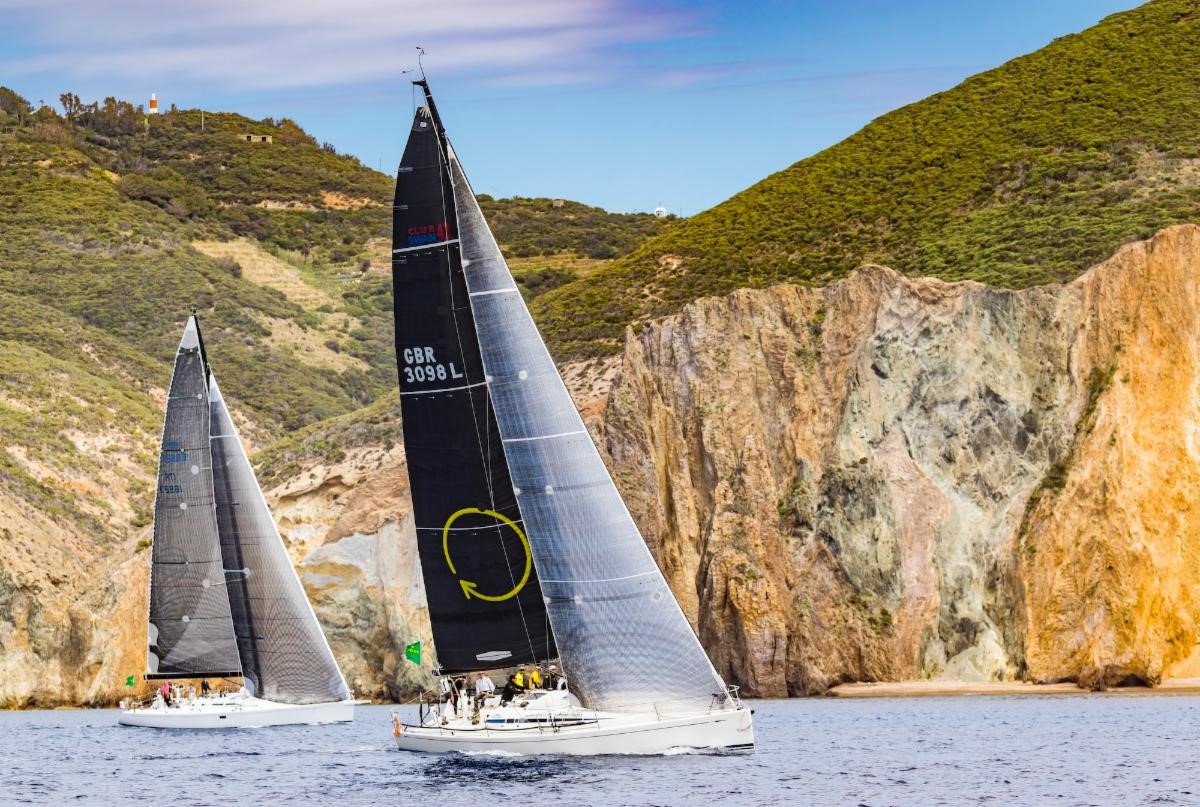 Save the date: 2020 ORC European Championship 15-23 May 2020

Naples and Capri, Italy - Organizers from the Circolo Remo e Vela Italia (CRVI), Yacht Club Capri (YCC), Yacht Club Italiano (YCI) and the Offshore Racing Congress (ORC) are pleased to announce the 2020 ORC European Championship will be part of three events that comprise Rolex Capri Sailing Week 2020, with dates set for 15-23 May 2020.

These three events are the 66th edition of the Regata Dei Tre Golfi held over 16-18 May, the Capri Regatta that includes the Maxi Yacht Capri Trophy and Mylius Cup held over 19-23 May, as well as the ORC European Championship, with all regattas sailed on the Gulfs of Napoli, Salerno and Gaeta, in addition to around Capri island.
This unique arrangement of coincident events will attract a wide diversity of racing yachts from throughout Europe and beyond, with boat types ranging from Classics to Racer and Cruiser/Racer offshore keelboats to Maxis, arrayed in an impressive week-long festival of sail. In fact, there is an overlap in events since the 150-mile Tre Golfi race from Napoli to Santa Lucia is the first race of the ORC European Championship regatta, and the overall winner in ORC scoring will receive the Coppa Senatore Andrea Matarazzo perpetual trophy.

Also for the first time ORC will offer the new ORC Double Handed Olympic Certificate to all double-handed / double gender teams participating in the Tre Golfi race. This new format is in recognition of the new offshore medal discipline to start in the 2024 Olympic Games, with this special certificate type created by ORC at the request of World Sailing. ORC will also offer a special prize to the best performing mixed gender crew racing under this new certificate and the overall double-handed winner will receive the Coppa Beppe Knight perpetual trophy.

After the Tre Golfi race, teams enjoy a lay day on Tuesday, 19 May in Capri before inshore course racing starts on Wednesday, 20 May and continues daily until concluding on Friday 21 May. The Prizegiving ceremony for the Tre Golfi race will be on Thursday evening, 20 May, while awards for the ORC Europeans will be after racing on Friday evening 22 May.

Racing in the ORC European Championship will be in three classes, with three distinct sets of awards for Class A, Class B and Class C: the Rolex Trophy awarded to the winner of each class, with other trophies awarded to the 2nd and 3rd place finishers, a Corinthian Trophy for the highest-scoring all-amateur crew in each class, and ORC European Champion titles awarded to the top three European-based teams in each class.
"We are very pleased to once again partner with the organizers of Rolex Capri Sailing Week to conduct an ORC championship event in Capri," said Bruno Finzi, Chairman of ORC. "From 2002 through 2004 we had three successful and competitive World Championships here, and look forward to our return next year to produce the same success in the 2020 European Championship."
The Notice of Race for the 2020 ORC European Championship is available now at www.rolexcaprisailingweek.com.
Registration for entries will begin on 15 November 2019.