0 Rolex Middle Sea Race Little wind
by

Team Racing-Yachts.com

21-10-2019
Your vote is:
0.00 of 0 votes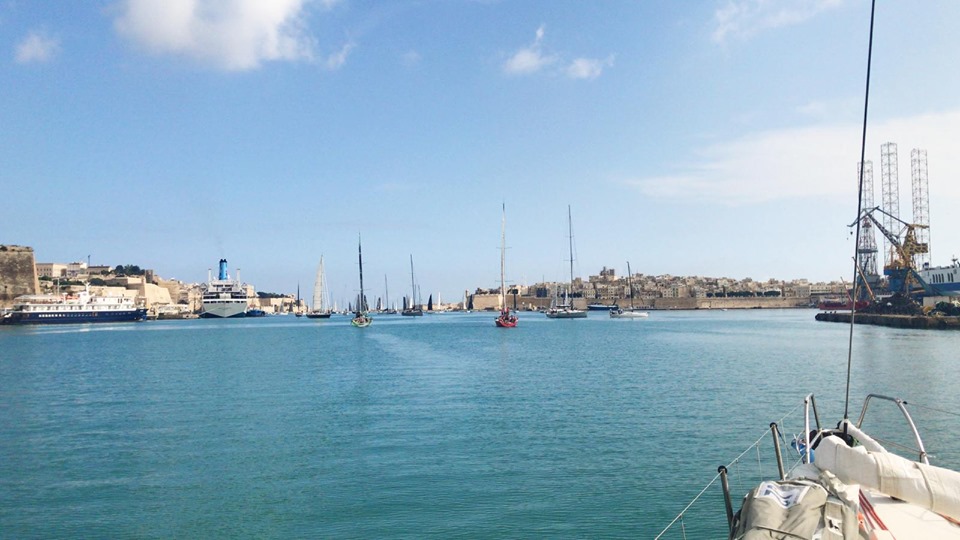 The 2019 Rolex Middle Sea Race, the 40th edition of the 606nm classic offshore, set off from Grand Harbour Saturday. A fleet of 113 yachts, separated into seven starts, were wafted on their way by a very gentle northerly breeze that sent cat's paws across the harbour, and left plenty of traps for the unsuspecting.
For a second year in a row the first 36 hours of the Rolex Middle Sea Race have proved extremely challenging, testing the patience and commitment of the 113 crews participating. Yesterday's light wind start, was followed by a light wind passage north to Sicily. Overnight, most boats maintained momentum before the wind shut down for much of the fleet around day-break. A leading group of yachts have managed to capitalize on what wind was available and are breaking through into the Tyrrhenian Sea, while the vast majority are yet to reach Etna.
George David's Rambler (USA) exited the Messina Strait just before midday and double-headed reached towards Stromboli in a predominantly easterly wind. Rounding shortly after 17:00 CEST, Rambler has virtually matched her performance of 2018. At press time, eleven yachts, including the leading multihull Ad Maiora (ITA), were on the leg to the active volcanic island
In terms of fleet position, the American 88-footer benefited from passing through the strait just before the tide turned foul and stretched her advantage as those behind struggled. While 12 hours off the 2007 record pace, the crew will be encouraged by their improving position and the prospect of securing a fifth consecutive line honours title.
Behind, the picture has been evolving constantly. At sunrise, the maxi had a lead of 10nm over Marton Jozsa's RP60 Wild Joe (HUN). Two hours later the gap had stretched to 15nm and Wild Joe, on her own when the sun came up, found herself being rapidly caught by a group of yachts including Aragon (POL), Lupa of the Sea (ITA), R92 Pendragon (HUN) and, impressively, the French 52-footer Arobas2. Three hours later, as Rambler started the leg to Stromboli, the gap was 20nm, roughly the length of the infamous strait.
Having rounded Stromboli, the northernmost point on the course, Rambler is now on her way to Palermo. Wild Joe, Arobas2 and Kuka 3 (SUI) passed through the narrow channel separating Sicily from the mainland three hours in arrears, with Wizard (USA) next to follow. The gap to the leader is holding for the moment and whether it extends will depend greatly on the conditions encountered post-Stromboli.
The forecast shows predominantly light easterly winds for the passage across the north of Sicily. A localised area of higher wind pressure looks possible between Alicudi and Palermo, and this could benefit Rambler. Around Palermo, the southerly influence looks likely to increase, with the wind clocking to the southeast. There may then be a zone of very little wind to negotiate.
by scuttlebut.
ON BOARD OF VO65
Update 21/10/2019 morning VO65:
Update #4 from the Rolex Middle Sea Race:
Good morning, Stromboli!
In the night, the crew was able to overtake Sailing Poland again
Current wind speed: 8-9kts
Current boat speed: 8-9kts
VO65 FOR YACHTCHARTER - RORC600 STILL AVAILABLE